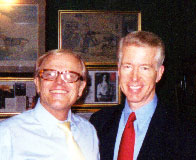 William Gornik, the Boss at Gornik & Drucker's, keeps California Governor Gray Davis looking good.
---
Since 1936, Drucker's in Beverly Hills has catered to men with style. It's one of man's last great bastions. A place where men can go and get themselved polished up. From movie stars to politicians, men can get the full treatment just like the old days. You can get your hair styled, hands manicured, a shave, a pedicure and shoes shined all in good company. It's got a lot of history. Ronald Reagan's hands were filed here, and over here, gangster Bugsy Siegel had a shave and a trim just hours before he was shot to death.
To this day, each haircut starts with a massage on the neck and shoulders and a steamed towel on the face to relax. You feel like a million dollars after you leave here. It's great.
Come and see for yourself.
---
Gornik & Drucker's
9740 Wilshire Blvd.
Beverly Hills, CA 90210
(310) 274 7131
---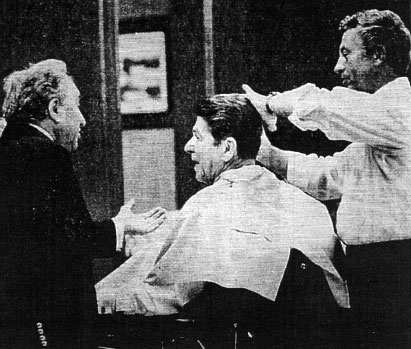 Ronald Reagan was a regular visitor to Drucker's for forty years, and even after he moved to the White House, the President stopped in every other week for a haircut.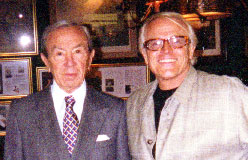 Shop owner William Gornik makes sure former Secretary of State (and top-level political consultant) Warren Christopher looks sharp for his peacekeeping and diplomatic duties.