Bugsy and Mickey
"Mickey Cohen and Bugsy Siegel were L.A.'s best known gangsters, and they both favored the same barbershop, Gornik & Drucker's in Beverly Hills. But Harry Drucker, its 88-year old founder, became concerned when the rival hoodlums started coming into the shop at the same time.
'People were afraid they were going to pull out their guns and start shooting,' manager Melody Pepaj recalled Drucker saying. Finally, Drucker asked Chohen not to come in any more.
On June 20, 1947, Siegel visited the shop for the last time. Later, freshly coiffed, he returned to his girlfriends house, where he was shot to death by rival gangsters.
'The next day,' Pepaj related, 'Mickey Cohen called up and made a reservation'." -- Steve Harvey, ONLY IN L.A.
////

---
Gornik & Drucker's
9740 Wilshire Blvd.
Beverly Hills, CA 90210
(310) 274 7131
---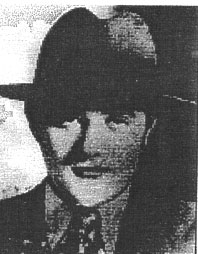 Bugsy Siegel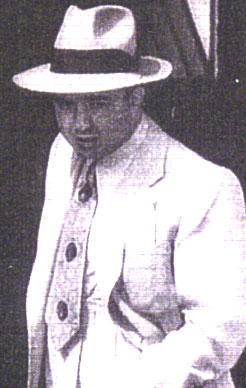 Mickey Cohen